Arts and Heritage Day in Olympia is  February 7, 2018! 
This is an exciting two-day event that brings together artists, arts,

humanities and heritage leaders, and cultural professionals from across Washington state. Arts & Heritage Day is hosted by the Washington State Arts Alliance, Washington Museum Association, Washington State Historical Society, ArtsWA, ArtsEd Washington and Artist Trust.
Welcome Reception: A reception with legislators will be held the evening prior on February 6 at the State Capital Museum – Coach House in Olympia. You are welcome to attend, please RSVP contact Susan Rohrer                         (360) 586-0116, susan.rohrer@wshs.wa.gov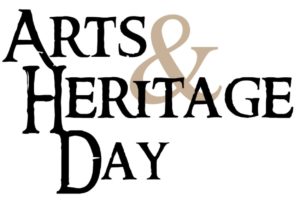 On February 7, Arts & Heritage Day will begin in our hub of the Washington Room in the Pritchard Building, starting with orientations for participants, followed by pre-arranged meetings with legislators throughout the day, grab lunch TO GO in the cafeteria and join colleagues and friends in the Capitol Rotunda where there will be performances by the Mid-Columbia Mastersingers of Richland, incoming State Poet Laureate Claudia Castro Luna, Squaxin Island Tribe dancers, remarks by special guests, and more.
This is a great opportunity for advocates to talk with their legislators about statewide arts and heritage issues and local concerns, thank them for their support, and share specific stories and highlights from our work in our communities, schools, and venues statewide. Your presence along with many other arts and heritage advocates from across the state helps legislators who we are when we talk about the importance of the arts and heritage in our communities. With newly elected legislators and the reshuffling of legislating positions, this is a particularly important year to join your peers in Olympia.
As we work to confirm appointments with legislators, we are seeking advocates to meet with legislators. (If you have never advocated in Olympia before don't worry, we will pair newbies with seasoned advocates. It is a great way to learn).
Download the free VoterVoice app on your phone to get all the information about the day, access materials, see your schedule, and share notes from your meetings with legislators.
 Schedule of Activities:
Tuesday, Feb. 6, 2018

Washington State Historical Society Heritage Outreach Workshop 9:00 a.m. to 3:30 p.m.
Get inspired with a full day of programming at the Lord Mansion Coach House. Cost for the workshop is only $10, with boxed lunches available for an additional $11. The Coach House is located at 211 21st Avenue SW, Olympia, WA, 98501, seven blocks from the Capital Campus. Off-street parking is available. Register
Evening Reception with Legislators 5:00 to 7:00 p.m. Historic Lord Mansion (formerly the State Capital Museum at 211 21st Avenue SW, Olympia) RSVP to Susan.rohrer@wshs.wa.gov
Washington State Arts Commission (ArtsWA) Meet and Greet 7:30pm Board members will hold an informal meet and greet with the public at the Water Street Café, located at 610 Water St SW in downtown Olympia. Arts & Heritage constituents are invited to meet and mingle with ArtsWA Board members. No host food & bar.
Wednesday, February 7, 2018

 Heritage Caucus 7:00 to 8:00 a.m. Cherborg Rooms A-B-C
 Check-In Table 8:00 a.m. to 3:00 p.m. Arts & Heritage Day Activities Washington Room in the Pritchard Building
 Orientation / Legislative Briefings 8:30 and 9:30 a.m. Information review for meetings with legislators
ArtsWA & Humanities Washington Office Hour 10 –11 a.m. Staff will be available to answer questions about project support grants, Arts in Education grants and programs, Art in Public Places, Speaker Bureau opportunities, etc.
Senate Invocation Around 9:30am. New State Poet Laureate, Claudia Castro Luna will do the Senate Invocation. All are invite to watch from the Senate Gallery.
 Meetings with Legislators (all day as scheduled TBA)
 Gathering 11:45 a.m. to 1:00 p.m. Rotunda

Performances

Josh Miller – Squaxin Island Tribe – Blessing and drumming
Claudia Castro Luna – Incoming State Poet Laureate
Mid-Columbia Mastersingers – Richland choral group, conducted by Justin Raffa
Trio Guadalevín – Seattle/Tacoma traditional Latin music (Abel Rocha, Antonio Gomez, August Denhard)
Somkhouane Keoamphay and Scott Sibounheuang – Traditional Laos folk music
Bow Weevils – Teenage Bluegrass band – Olympia
 Attending Arts and Heritage Day 2018
1.Support our efforts and get involved by purchasing a Washington State Arts Alliance Membership
                               Sign up as an Individual or as an Organization
2. Please RSVP: Let us know if you are coming
A. Reception on February 6th, please RSVP contact Susan Rohrer (360) 586-0116, susan.rohrer@wshs.wa.gov
B. Arts & Heritage Day and note which districts you would like to meet with RSVP HERE! 
3. Please consider signing up to Volunteer!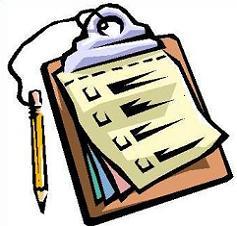 Come help us set up, check in, and take down and would appreciate your help!
 4. Stay tuned like the Event on Facebook, connect with others attending the event and invite people you know to come support!
5. Lodging for Arts and Heritage Day
We have blocked out hotel rooms near the the Capital Campus, Click HERE for more information regarding hotel rates and  booking
More Information:
Schedule of Activities 2/6-7/2018
Folk and Traditional Art Training Program
Legislative Agenda
click on the links below to learn more about the issues for this legislative session
Maintain or increase ArtsWA's budget –
Support full funding of Building for the Arts projects – BFA 2017-19 One Pager
BFA Project Packet – 2017-2019 Project Packet
Support full funding of Heritage Capital Fund projects – Heritage Capital Projects Fund 2017-2019 Postcard
---
Advocacy Tools
Advocacy Tool Kit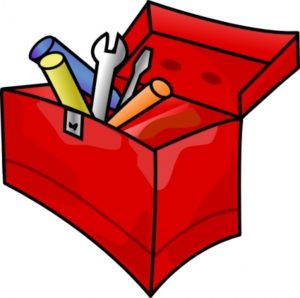 Case Making Tools 
Worry Free Lobbying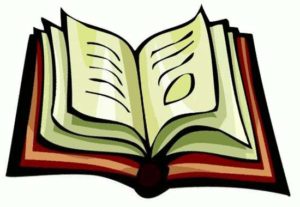 Americans for the Arts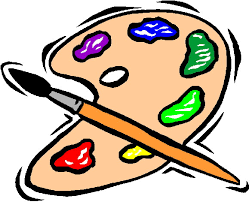 Team Captain Tools:
What is Arts and Heritage Day?